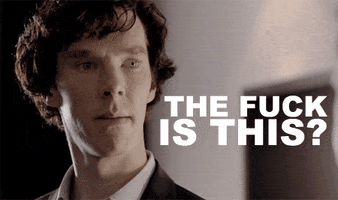 Ladies and Gentlemen I am on a quest.
A quest to find the most incredibly, awkwardly, awe-inspiringly, and terri-bad (Terrifically Bad) things that the internet can provide.
Do you think you can assist in my lofty goal?
SOME GROUND RULES:
-We're looking for any form of media, be it music, image or video that can arguably be considered either questionably creepy, remarkably awkward, entirely beyond comprehension, or intentionally poor of quality in an interesting way. Examples will be included below for clarification.  
-It's a specific kind of horri-good (Horrifically Good) we're talking about here, the preferably PG kind. It should therefore go without question that GORE, ELICIT CONTENT or OBVIOUS FETISHISM'S WILL NOT BE ACCEPTED. This is both to maintain "quality" of the submissions as well as to not bash people for interests they might ACTUALLY have.
-On that topic, Although it is USUALLY included in the overall category of "Cringe" to the rest of the internet, I'd prefer if we strayed away from base level Fandom Bashing.
That means NO SUBMISSIONS dealing with the rather eccentric behaviors or postings of Brony's, Ham-steaks or like-minded fan groups, UNLESS that submission is more of a commentary on the INDIVIDUAL AT HAND.
If you have to question it, it's better to not submit whatever it is at all OR pm me the posting and I'll weigh in on it's "Appropriateness".
More rules may come, but to get us started now I've taken the liberty to procure some of my favorite DELICIOUS EXAMPLE MATERIAL.
BEHOLD: ART.

Truely a Commentary on the Socio-Economic structure of the late post-depression united states, the cinematic masterpiece entitled "Garfielf" truly speaks to the baser more animistic aspects of human nature.


Legendary Music artist and dance sensation TheTonyTheThe has finally returned from his 5 year hiatus to release this beautiful homage to the early club dance and electronic scene of the late 20th century. Watch and be mesmerized as his smooth voice and rhythmic motions take you back to a time of fresh beats and fresher moves.


Barry White ain't got NOTHING on this new upcoming artist by the name of IceJjFish. Perfect for setting the mood when your ready to get up close and personal with your "special someone". Use cautiously.